Here's the latest from the Transformation Programme, including some news from the departments and agencies among our exemplar services.
Releases
The new Carer's Allowance service went live on 28 November. The launch of this service coincided with Carer's Rights Day 2014. This service will have one of the greatest social impacts of all the exemplars, helping time-poor carers claim the allowance to which they are entitled at a time that suits them. The service works on any device, meaning maximum convenience for users.
Minister for the Cabinet Office Francis Maude said, "the service is easier and faster to complete, freeing up time for people who have caring responsibilities [...] we will now press ahead with transforming more public services to ensure hardworking people get the services they deserve."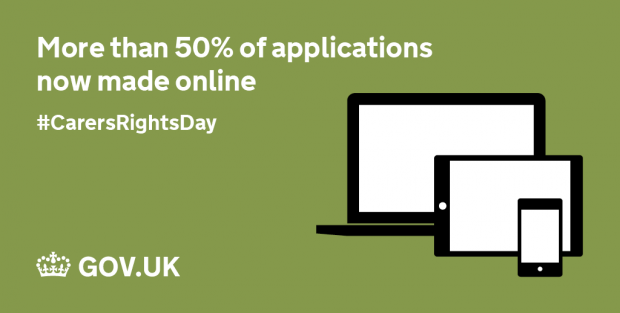 The Find an apprenticeship service was successfully released as a public beta on 9 December and more than 1,400 applications for jobs were made in first week. Users can search and apply for apprenticeships easily online.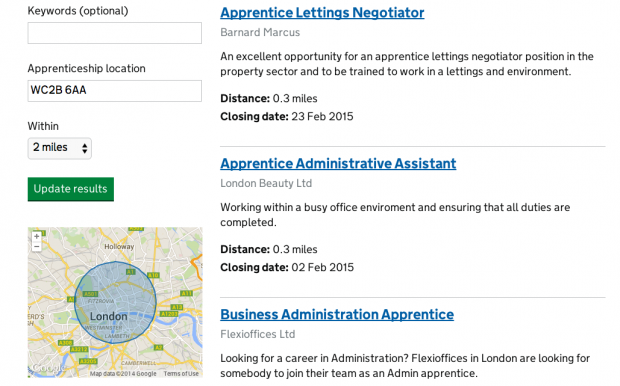 A quick search using the new service shows that there are 278 apprenticeships available in dozens of industries within 2 miles of our offices in London. This is a great tool to find out what opportunities are out there if you are looking to gain new professional skills in the workplace - why not see what's available in your area?
Across the exemplars
View driving licence won The Digital Award at this year's Civil Service Awards, not satisfied with that achievement, the exemplar also won the Techworld Digital and Creative Project of the year 2014.
Other DVLA exemplars Vehicle management and Personalised registrations came into GDS for their Digital by Default Service Standard assessments. Both services were seeking to go into public beta and I'm pleased to say that the assessment team gave their approval! The services will be available to the public within the next month.
Interesting things are going on over at the Department of Work and Pensions (DWP) with the development of the Universal Credit digital service exemplar picking up pace. The digital service is being tested with a group of users in the SM5 2 postcode area of Sutton.
Many of the exemplars have opened up access in this way during early beta - allowing small numbers through at a time, re-evaluating and making changes before releasing an improved service to a larger group of selected users. Although this approach may seem cautious, it reduces the risk of anything going wrong during a large scale 'big-bang' launch.  It ultimately ensures a much better experience for users longer term, while allowing citizens to benefit from the service as early as possible.  Of course, before a full public beta is released services undergo a Digital by Default Service Standard assessment.
And finally....
It's the end of the year and it won't have escaped your notice that we're well into the season of 'best of' lists. While I could have asked some of my colleagues in the Transformation Programme for their favoured albums, films and books of 2014, I thought it would be far less controversial to ask them to share their top achievement or moment from their year working in digital service transformation. Let's see what they had to say.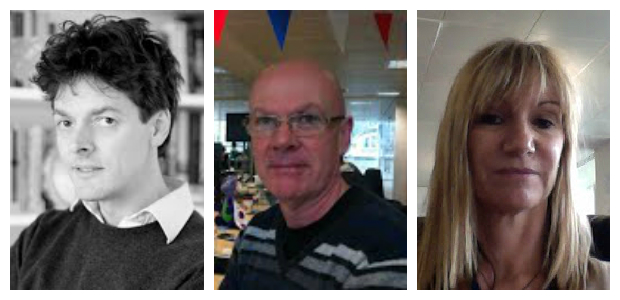 Richard Milner, Transformation Manager, Registered Traveller Service
"In terms of top achievement for 2014, I'd say it's seeing the exemplar promote the concept of user needs and user-centered design, whilst also remaining compatible with Border Force's mandate of securing the UK border. The Registered Traveller Service is also changing the interaction at the border - our members are reporting smiles and friendly conversations from officers when going through immigration."
Steve Wood, Transformation Lead, Carer's Allowance
"My top moment was Carer's Allowance going live after a year in public beta and seeing the huge transformational impact this has had on DWP. The way the department looks at service design is changing and - with a Carer's Allowance user researcher being recruited as Head of Service Design
at DWP - will get better and better."
Gill Elderfield, Transformation Manager, Passports
"My highlight was helping to stand up an internal development team and within HM Passport Office (HMPO) for the first time, including a Technical Architect, Front and Back End developers and a number of web operations experts. Having this capability within HMPO has enabled us to build and iterate the exemplar service quickly and progress will continue at pace in 2015."
I'm sure everyone involved in the digital transformation programme across government will have their own personal highlights for 2014 (and hopefully many more in 2015!). Feel free to share yours below...
Keep in touch. Follow David on Twitter or sign up for email updates.