On December 9 the new Find an apprenticeship service became the latest exemplar to be released to the public as a beta service and already users have been applying for jobs with almost 1,800 registering within the first week.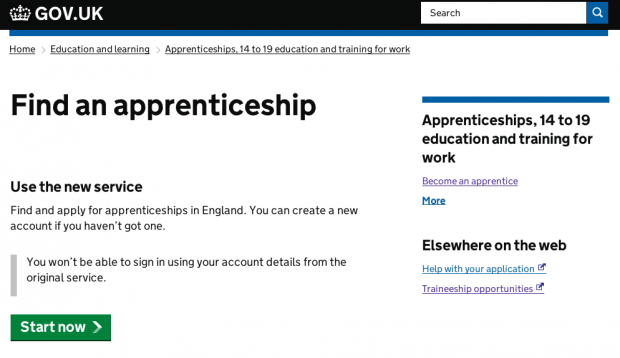 The online service - which has been significantly redesigned by colleagues at the Skills Funding Agency (SFA) following extensive user research - allows citizens aged 16 or over to search and apply for an apprenticeship that combines practical training with study.
Find an apprenticeship has already made the application process simpler and clearer for users but the team at the Skills Funding Agency are working hard to scale up and continuously improve on the service throughout the public beta phase. New features will soon be introduced.
If you'd like to learn more about the agile development of the Find an apprenticeship service (and wider digital transformation across the SFA), check out the SFA Digital blog where exemplar service manager Gary Tucker reflects on working with users and charities on assisted digital solutions and the challenges of preparing for the beta Digital by Default Service standard.