I'm James Ashton and I work as a delivery manager for the Transformation Programme.  We have just published the first part of our guidance on governance for service delivery and we'd like to know what you think of it.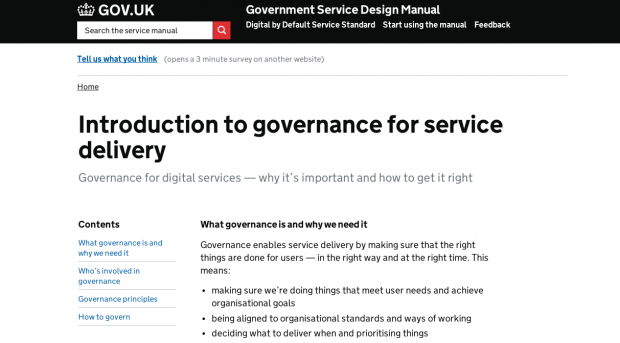 Publication follows on from the alpha governance principles introduced by my colleague Ash back in June.
Since then, we've been testing the principles and writing guidance with the valuable input of people within GDS and a variety of government departments. This has helped us to produce specific guidance that can be applied within the context of the principles.
The topics we have covered in this first part of guidance are:
More topics will follow.
We'd like those working on service delivery within GDS, other departments and beyond to use the guidance we've developed so far and feed their findings back to us, so we can make sure the material meets user needs.
Please take a look at the guidance and use the links provided in the Government Service Design Manual pages to let us know what you think or add a comment below.