The Registered Traveller Service is for people from Australia, Canada, Japan, New Zealand and the United States of America who travel regularly to the UK. Once enrolled, members can pass through the border using the faster European Economic Area (EEA) queue. Applications are currently restricted to those who were registered on the iris recognition immigration system (IRIS) scheme, which was decommissioned last year.
Working around everyday life in the airport
Recently the exemplar - one of three from the Home Office - released a major new part of its service. Over the course of a month, the team put live a series of ePassport gates across terminals at Gatwick and Heathrow. These are now available to members of the Registered Traveller Service to use for the first time.
After several months of development, planning, testing and terminal by terminal installations, we finally got there. The release of the ePassport gates saw a welcome end to some very late nights for some of the team involved – for obvious reasons, changes to airport technology don't happen during the day!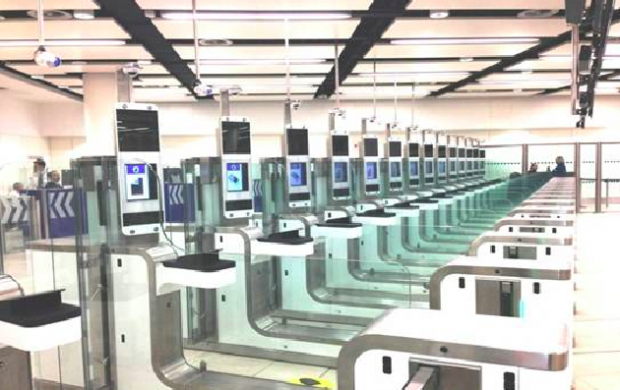 Speedy but secure
Once a member has passed the extensive security checks and completed their enrolment into the service, they can enter the country through the new gates. The gates use the latest facial recognition technology linked to the biometric chip in the registered passport and the traveller can then be processed in less time.
Bringing the first ever non-European passport holders through these gates is a great achievement. Our users are all regular travellers to the UK and many will land at Heathrow or Gatwick on a weekly basis. The gates give them a faster and more convenient route through the UK Border and this makes a huge difference to them and their work.
"This is such great news having travelled all these years (20 years) to the UK on business plus the EU on a non-UK passport this will save me literally 50 hours plus annually in queues!" - Chris Downey, Australian businessman
Want to keep up-to-date with the latest from the Registered traveller service exemplar? Sign up for email alerts.