Yesterday we blogged about the Welsh version of the Claim Carer's Allowance service going into public beta. Today we bring news that Natural Resources Wales have used the code from the Waste carriers exemplar service in England and released it to customers in Wales, with a Welsh language version.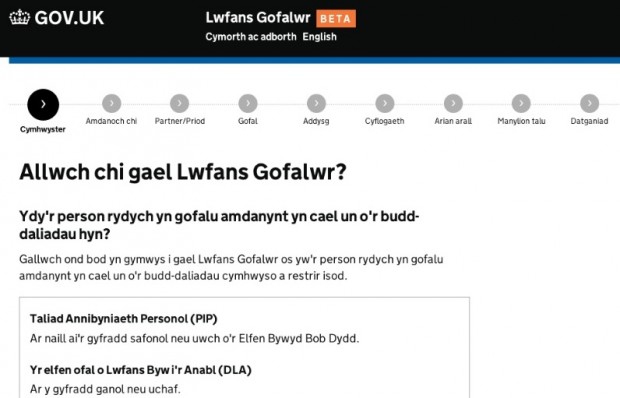 The service in England launched early this year, and 96% of users who have given feedback have said they are satisfied or very satisfied with the experience - that it was easy and straightforward to use.
The Waste carrier registration service helps businesses and traders meet a legal requirement that they must register when they deal in waste created as a consequence of the services they offer to customers.
For businesses based in Wales, the responsibility for providing this service lies with Natural Resources Wales.
Team members from NRW were involved as observers in the Environment Agency's project which meant that when it came to developing the Wales version they were able to begin work in January. It has taken less than three months to customise the service for a different user base.
It is a great example of cross-agency and cross-border collaboration which has saved both time and money.